Let's test this out shall we? I'm in the NSFW forum posting NSFW content. Please be gentle if it turns out that I'm not posting something appropriate to the site or forum.
I'll test the waters with one of my NSFW FimFictions: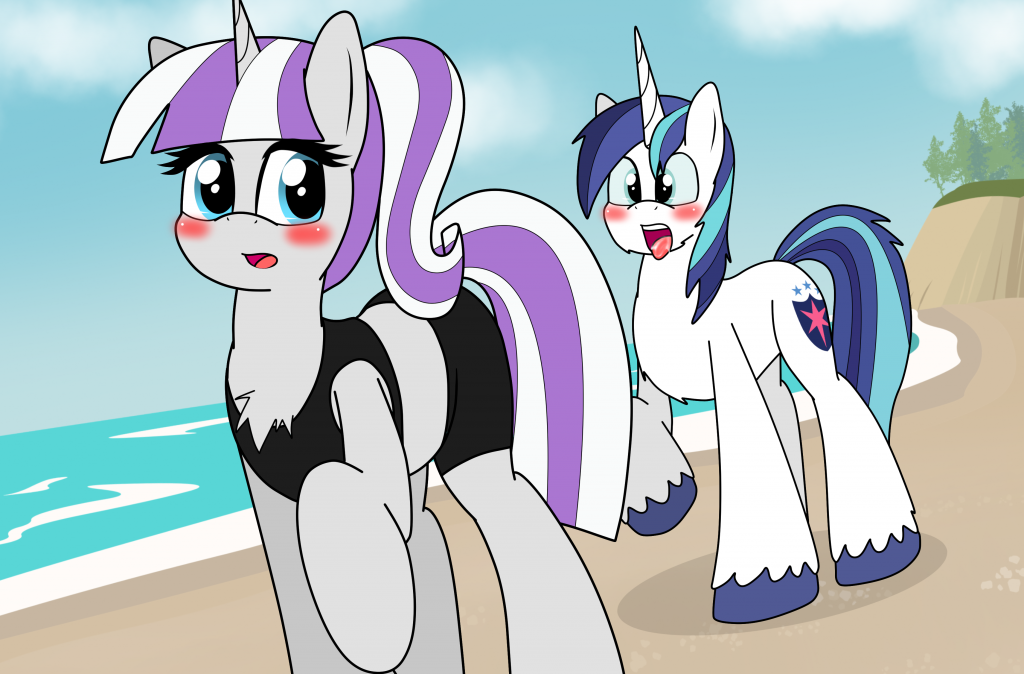 Twilight Velvet came up with a plan to spend more time with Shining Armor but things take a drastic change after Shining discovers her secret fetish... she gets aroused when he insults her and smacks her flanks with magic. Is Twilight Velvet... a masochist?
https://www.fimfiction.net/story/439212/plus-sized-unicorn